Corporate Branding Services
Branding Services For Businesses
When we think of a "brand," we think of the popular global brands like Amazon, Nike, Coke, etc. However, there is more to branding than spending millions of dollars to create global recognition for your brand like these large companies. In today's connected world, people are bombarded by businesses, products, services, promotional messages and advertisements in just about every channel. In such a cluttered marketplace, how do you stand out and create a positive image of your business with the right audience? This is where professional branding services play a vital role.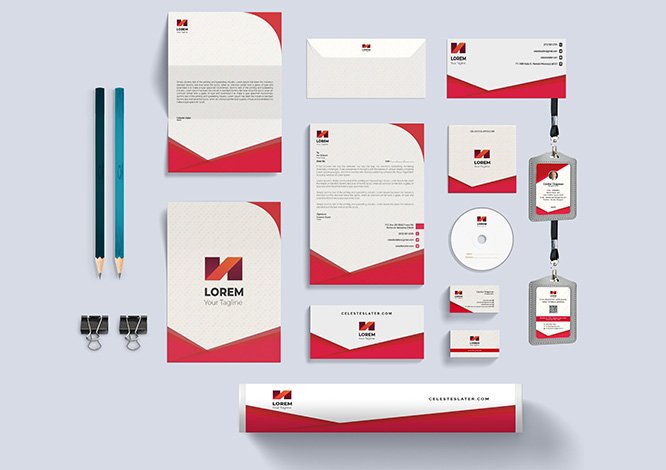 Whether you are deciding on a name for a new product, service or a logo, you need to create a differentiator from your competitors. You need more than just a name, form and typography. Branding is about understanding the attributes that your target audience appreciates in a business and blending your business values and personality with these attributes. The idea is to project what your business is all about in a way that would connect with your target audience.

Many business owners make the mistake of only thinking of their brand after their business or products launch. Even the company logo is often forgotten. When the realization of the need for a logo finally dawns, many businesses either retain the services of freelance designers or buy a pre-designed logo online. Most believe that it does not matter. By the time reality sets in, the damage is done. You do not get a second chance to make a first impression, and your logo is often the very first thing someone will notice about your business. According to branding and marketing experts, the value of a company's goods and services are measured by presentation of the brand. In other words, consumers will judge the value of your business by how they perceive your brand. So, let's say that you own a financial services company. Your consumers will not only judge your business on the banking products that you offer, but they will also judge you on your brand.
How it works
What We do for branding your business
01
01
Define the company's values, mission, and goals
The first step in building the strategy is defining the company's qualities, features, and goals. It is also time to educate employees, especially the customer support team, about values and mission. Getting everyone on the same page helps channel efforts in the right direction and take the company to the next level.
02
02
Define brand's message and key points
What features differentiate your business from the competition? The answer to this question should be your prime concern at this stage. The deal is it helps to define the strong brand image and strengthen such components of your digital presence as website, social media accounts, user experience, customer service communication, digital emails, and printing material.
03
03
Define a unique selling proposition
The next stage involves defining USP (a unique selling proposition). USP offers something that sets you apart from the competition. It also brings value to the customers, attracts prospects to your company, reinforces the corporate branding, echoes with the brand message, and illustrates the power of the product.
04
04
Research target audience
Conducting thorough research of the target audience is one of the most crucial steps in developing a corporate branding strategy. It provides vital insights for creating products that meet customers' needs and expectations and running marketing campaigns that resonate with the prospects.