PPC Services
Drive Sales With PPC Management Services
Accelerate sales from paid search with the PPC services that deliver a 20% increase in return on investment. See what our full-service solutions (which include our award-winning team, tech, and strategies) can do by requesting a proposal today! Get everything you need with Our PPC management services, which offer a full-service solution to building, implementing, and managing a pay-per-click (PPC) campaign.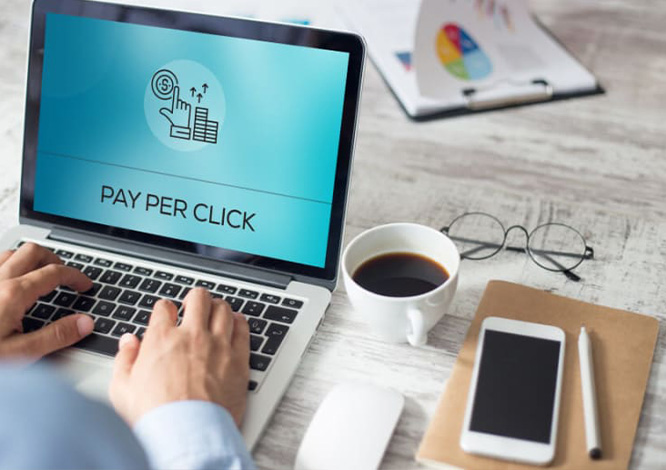 our business, audience, and market is unique. From our more than 15 years in the industry, we've learned that PPC plans built around vs. forced to fit a business perform best. That's why We specialize in custom pay-per-click services. We'll learn about what you are hoping to achieve as a company — short- and long-term — to create a PPC plan that works toward your goals. We'll do a deep dive into your competition — both as a business and within PPC ads, specifically — to determine the best action plan. We deliver the results leadership demands with PPC services committed to growing your bottom and delivering on company objectives.

Advertise across platforms and ad networks, and unlock new strategies like programmatic advertising with Our full-service solutions that make developing, implementing, and managing search engine advertising hands-free.
How it works
Your search for PPC management services ends here
01
01
PPC audit
With an in-depth PPC audit, your dedicated account manager can develop data-backed recommendations for your pay-per-click strategy. Plus, they can ensure the health of your ad campaigns, verifying the setup and optimization of your account, campaigns, and ad groups.
02
02
Landing page optimization
Optimize ad campaigns from beginning to end with our pay-per-click advertising services, which include landing page optimization.
03
03
Ad creatives
Building, launching, and optimizing ad campaigns is easy with Our pay-per-click services. As a full-service agency, We maintain the in-house talent needed to create, launch, and manage a successful ad campaign, which means we take care of everything.
04
04
Bid management
Forget wasted ad spend. With Our PPC management services, bid management is built-in and includes Monitoring for fraudulent activity, Optimizing bids to maximize ROI, Leveraging AI to meet monthly ad spends & more