E-Commerce Marketing
Ecommerce Marketing Services That Drive Sales
The ecommerce market is competitive. Online stores that want to thrive need a smart marketing strategy. With ecommerce marketing services from Mslive Technologies, your company can launch competitive campaigns that drive online orders, repeat customers, and revenue that powers your growth. All our ecommerce digital marketing services provide your team with a dedicated account manager, customized strategy, and regular reporting. This client-first approach is one reason why more than 91% of our clients make us their long-term partner for success.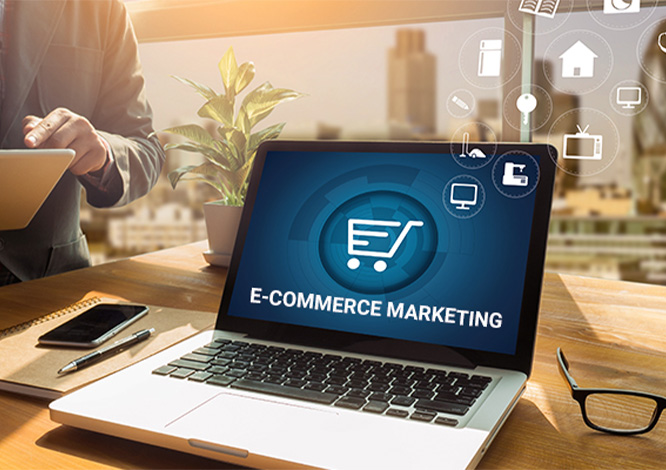 Use ecommerce marketing, and your company can accomplish a range of goals, from building brand awareness to generating online sales to opening brick-and-mortar locations. At MsLive Technologies, we offer a suite of ecommerce marketing services that make using ecommerce marketing simple. Are you ready to start optimizing your site for organic search? Contact us online to chat with an experienced strategist from our ecommerce digital marketing agency about not only improving your company's search engine rankings but also earning more revenue from them
How it works
Grow your online orders with ecommerce marketing services
01
01
Ecommerce web design & development
Secure sales with professional web design and development. Get a custom, mobile-friendly site that makes purchasing your product as easy as 1, 2, 3.
02
02
Conversion rate optimization
Earn more sales with conversion rate optimization (CRO). From big to small changes, our team will discover actionable ways to improve your conversion rate.
03
03
Social media marketing & advertising
Use social media to grow. From must-share posts to must-click ads, our social media specialists will create a campaign that generates likes, follows, and sales.
04
04
Ecommerce SEO & PPC
Advertise across Google and Bing to drive sales fast. Trust our expertise (we've managed 650+ campaigns) and get custom campaigns that drive results for your online store. Get found on Google with SEO tailored to ecommerce businesses.